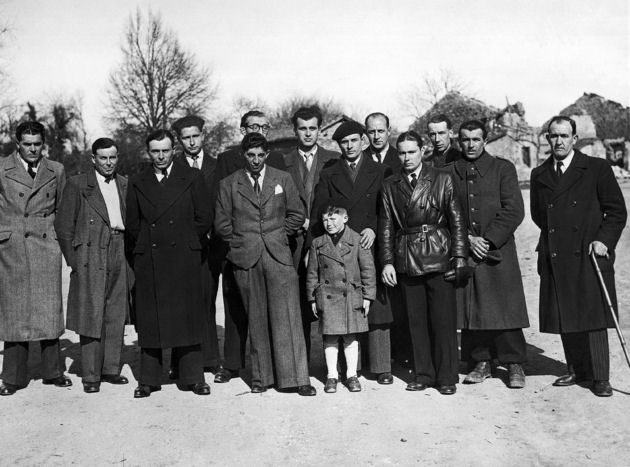 Note: I have been unable to find who owns the copyright for this picture.
This picture was taken sometime in 1945 (when the trees were not in leaf). See also photographs of Roger Godfrin taken in 1945 and 1953.
Foreground: the young Roger Godfrin, aged about 9.
Front row, left to right: Armond Senon, Mathieu Borie, Daniel Senon, Clément Broussaudier, Joseph Beaubreuil, Robert Besson, Paul Doutre, Martial Machefer.
Back row, left to right: Yvon Roby, Jean-Marcel Darthout (part hidden and wearing glasses), Maurice Beaubreuil, Hubert Désourteaux, Aimé Renaud.
---
© Michael Williams: May 2004 ..... revised November 2019