Roger Godfrin in 1945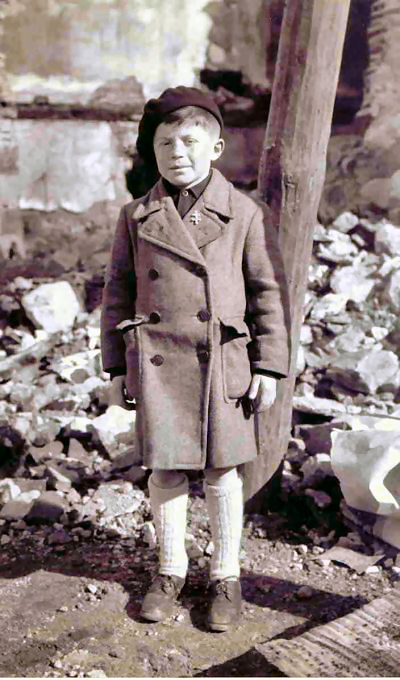 Picture courtesy of Agence France Presse.
Roger Godfrin, born 4th August 1936, died 11th February 2001 and who was 7¾ at the time of the massacre. I believe that this picture was taken in 1945 at Oradour, but I do not have an exact date for it. See also the 1945 group photograph. and the 1953 single photograph. It is not obvious in this view, but at that time he had red hair. Roger became an Air Force cadet in the early 1950's. In 1988 he described his survival as, "Just fate, I did like the others did. Cleverer ones died in it. Its just destiny, nothing heroic at all." Notice that he is wearing the Cross of Lorraine on his left coat lapel (he came to Oradour with his family from Charly in Lorraine).
---
© Michael Williams: revised May 2009