Page 87 from the July 1944 DAL showing Khan
A copy of page 87 of the 1st July 1944 copy of the Dienstalterliste Der Waffen-SS. The DAL was a restricted circulation document, which as its name implied, was the service record list of SS personnel. Otto Kahn is shown as serial number 2047. Unfortunately there are no details of his Service position (the unit he was attached to), but from other data it is known that he was a Hauptsturmführer with the Der Führer Regiment under Adolf Diekmann (until Diekmann's death on 29th June 1944). Comments are in italics.
The entries under the various column headings mean as follows:
Lfd. Nr. ... This means, Laufend Nummer (Serial Number)
Name, Vorname. ... This means, Name and Forename
SS-Nr. ... This means, SS-Number
Geburtsdatum. ... This means, Date of birth
Patent (Beförderung / Bemerkungen). ... This means Commission (Promotion / Comments). Note the use of 9th November as a common promotion date, this was the anniversary of the Munich Beer Hall Putsch in 1923 and was one of the Third Reich's notable dates.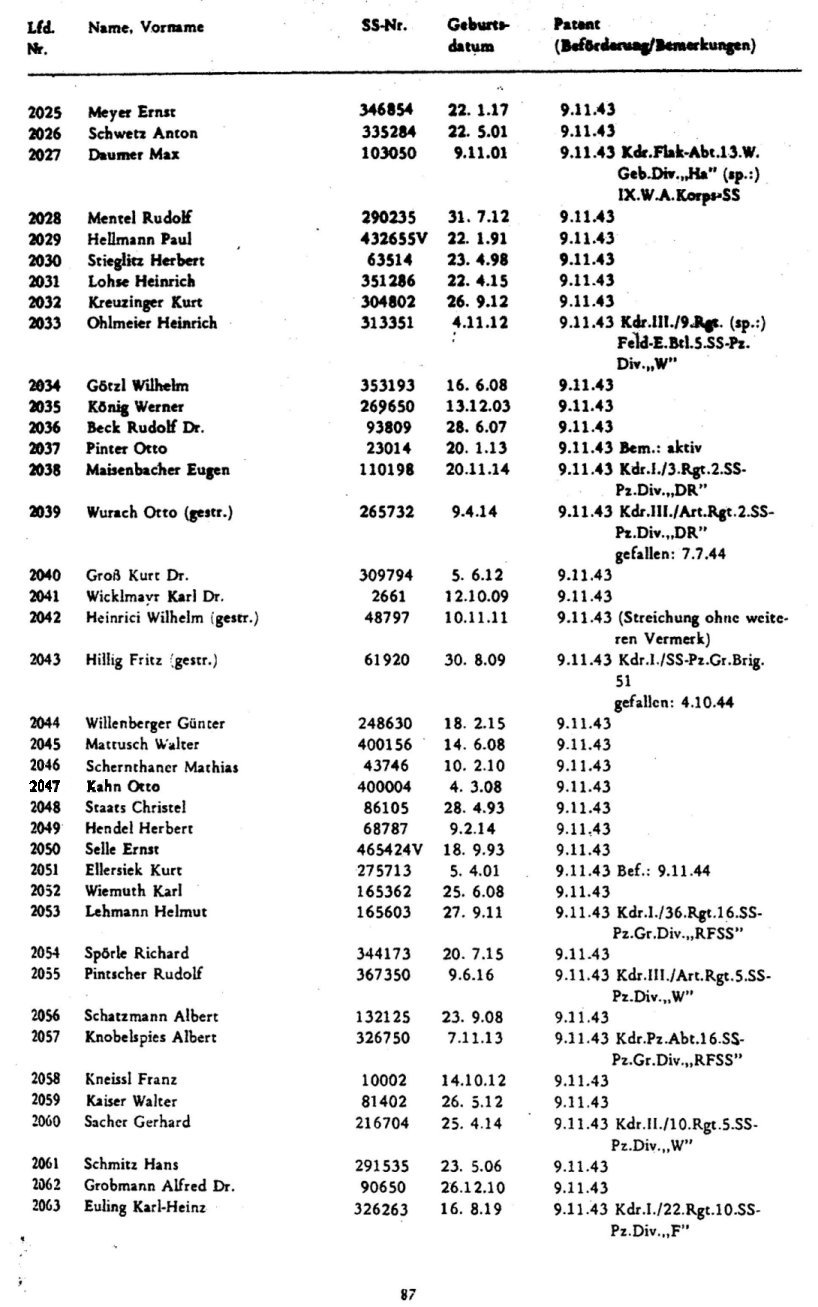 ---
© Michael Williams 10th March 2000 ... updated Thursday, 27 January 2022